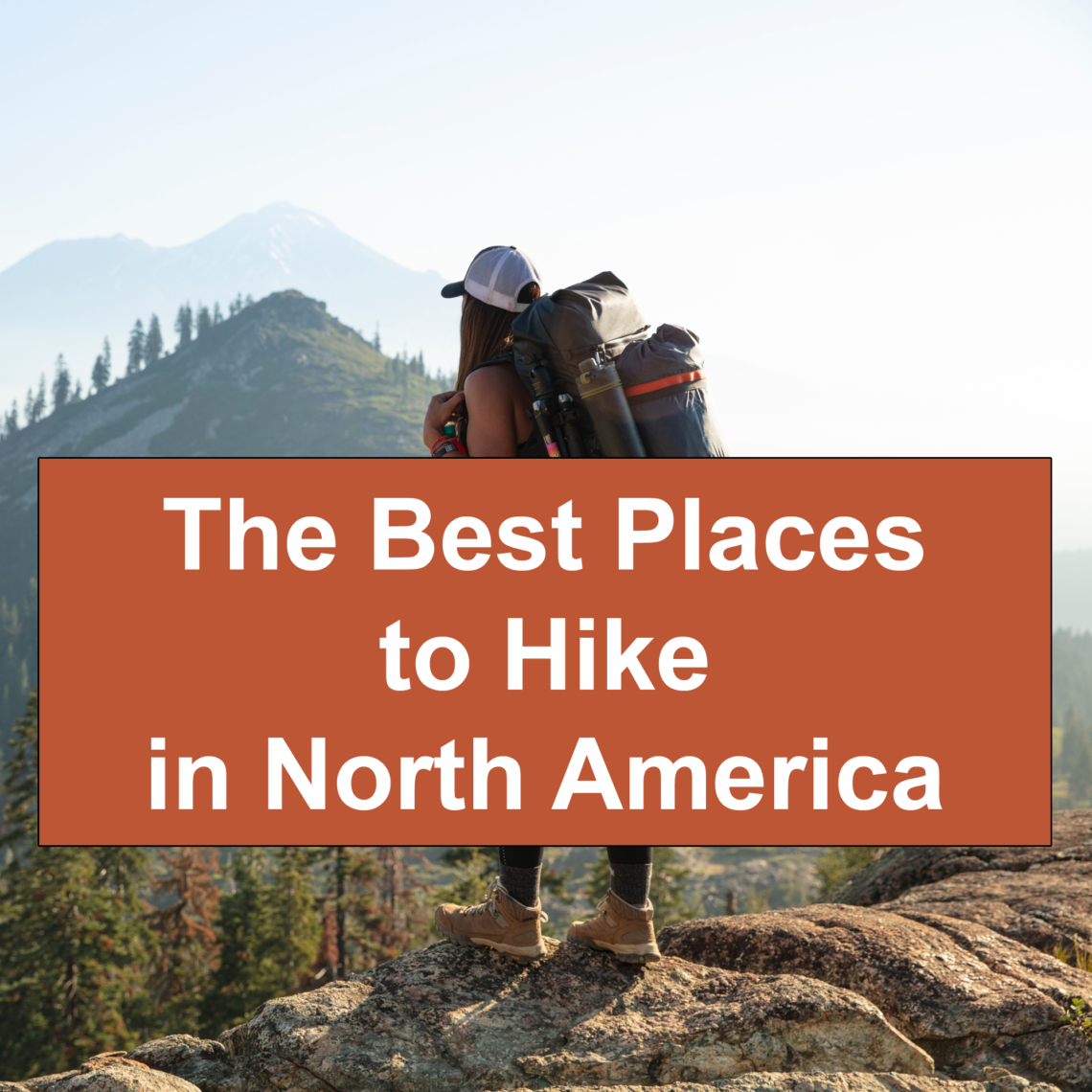 The Best Places to Hike in North America
Are you looking for a way to de-stress and reconnect with nature after a trying year? It may be time to book yourself a hiking vacation. Forget everything you've heard about hiking trails being tiring, painful or dull – think of them as precious opportunities for finding adventure, getting fit, and discovering more about the wildlife that makes up our world.
In terms of destinations, North America is brimming with spectacular hiking trails designed to suit a range of needs and fitness levels. From the rocky beaches of British Columbia to the deserts of Mexico, this amazing continent offers all kinds of beautiful terrain that are sure to brighten up your life (and your Instagram account!)
So, where are the best areas to slip on your walking boots and get hiking? We've put together a few of the most popular North American hiking trails to inspire you.
1. Chipinque Ecological Park, Nuevo Léon, Mexico
(Difficulty level: Beginner)
Chipinque Ecological Park is a renowned park located in northern Mexico. Stretched over 50km of lush protected land, it is peppered with scores of gorgeous hiking routes suitable for beginners and experienced hikers alike, making it the perfect destination for families and large groups of friends. The park is also located a mere 15 minutes from Chipinque city center, allowing vacationers to enjoy a mix of Mexico's urban and natural landscapes.
2. Teton Crest Trail, Wyoming, United States
(Difficulty level: Experienced)
Known for being one of the most stunning wildernesses the United States has to offer, the Teton Crest Trail boasts picturesque alpine views, shimmering lakes, and plenty of amazing wildlife including bison, wolves, and bears. Not for the faint of heart, this trail takes between four and five days and includes plenty of uneven terrain that is sure to tone up your thighs.
3. Long Peaks Climb, Colorado, United States
(Difficulty level: Experienced)
If mountainous areas are your thing, look no further than Long Peaks Climb in Rocky Mountain National Park. Although the trail is only around 15 miles long, summiteers often struggle with fatigue and altitude sickness, so is best suited to experienced hikers and fitness fans. Intrepid explorers can rest assured that the view at the peak of the mountain will be more than an adequate payoff for their efforts.
4. Desierto de Los Leones Park, Mexico City, Mexico
(Difficulty level: Intermediate)
Known for being one of Mexico City's best-known natural beauty spots, Desierto de Los Leones Park is full of craggy walking routes featuring twists, turns, tall trees, and friendly wildlife. On top of walking trails, the park is home to plenty of recreational activities and kids' activities – great for family vacations.
5. West Coast Trail, British Columbia, Canada
(Difficulty level: Beginner)
Located in the Pacific Rim National Park Reserve on Vancouver Island, British Columbia, this 75km trail comprises scenic stretches of ocean and rugged coastline. If you choose to hike this trail, you'll encounter idyllic beaches, mysterious caves, gorgeous greenery, and exciting cable cars. This natural haven is great for those keen to experience the best views Canada has to offer.
6. Ocean Path Trail, Maine, United States
(Difficulty level: Beginner)
Located in Maine's treasured Acadia National Park, this trail is equal parts scenic and easy-going. Stretching to a gentle four miles long, it is perfect for beginners and hikers looking to enjoy stunning natural beauty in relative comfort. The Ocean Path trail runs along gorgeous cliffs, providing plenty of photoshoot opportunities for keen photographers. More intrepid explorers may also wish to scale the park's Precipice Trail, a long ladder fastened to the side of a cliff.
North American Hiking Trail Resources