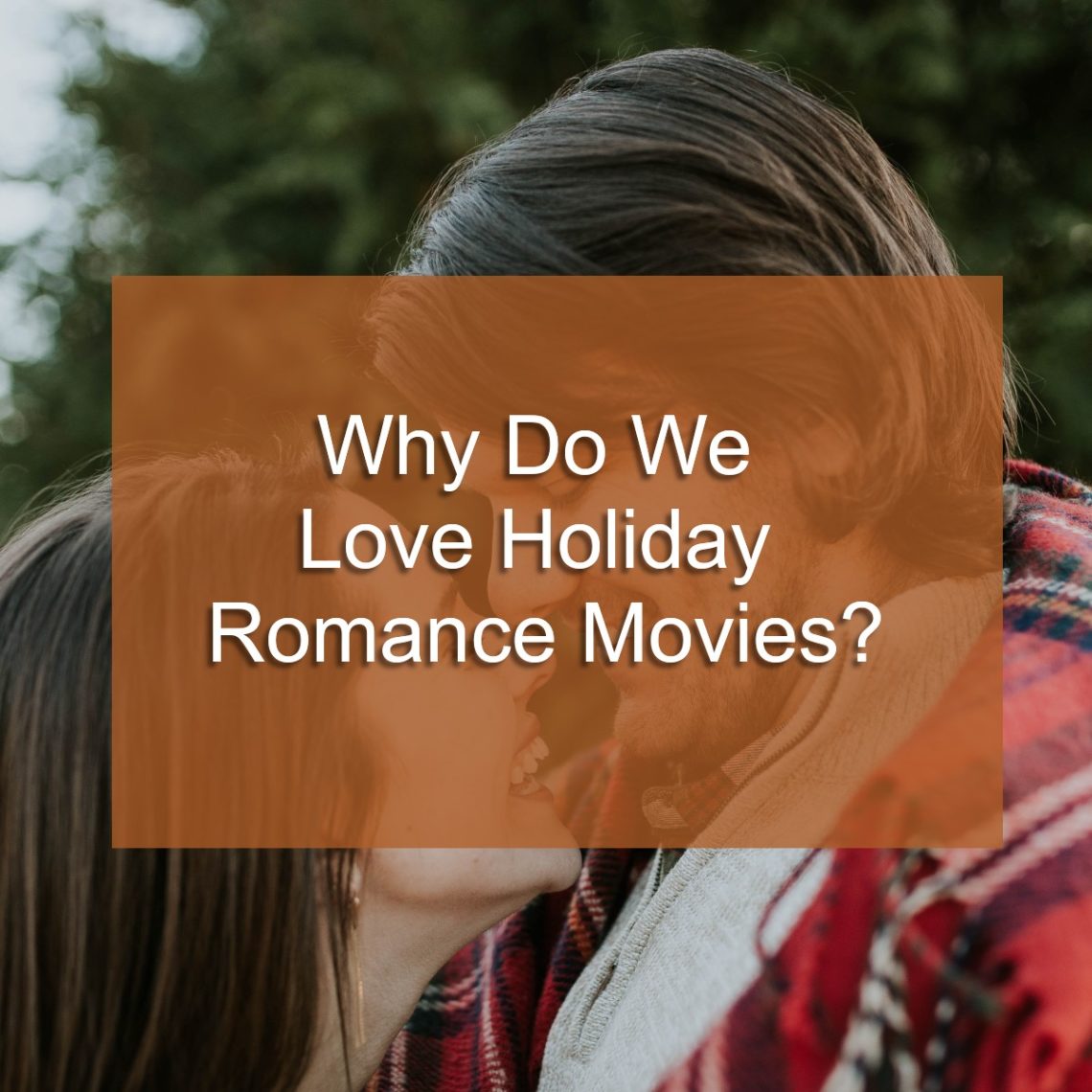 7 Reasons Why We Love Holiday Romance Movies
Are you a fan of sentimental Christmas flicks? You know the type – films with predictable plotlines and impossibly beautiful actors who you know will share a kiss under the mistletoe before the credits roll. Don't be embarrassed – you're not alone! Almost everyone has a secret soft spot for holiday romance movies, including your Scrooge-like aunt or your best friend who claims only to love arthouse cinema. 
So, why are romantic movies so comforting when the weather turns cold? To help you understand the logic behind your festive viewing habits, we've put together some of the main reasons we love to watch couples fall in love. Grab a hot cup of cocoa, curl up on the couch, and keep reading!
We feel safe with familiar faces
Romantic movies often star some of the same Hollywood actors (we're looking at you, Julia Roberts and Jennifer Anniston). At Christmas time, viewing these familiar faces can feel like spending time with old friends. After a long day of socializing and avoiding political arguments with your nearest and dearest, a holiday flick can help you enjoy some alone time without feeling lonely. In fact, feel-good movies are great for introverts, allowing you to feel cozy and loved without having to give anything in return!
Holiday movies are escapist
Christmas films are often set in magical winter wonderlands (think cottages blanketed in snow or luxurious skiing chalets). For most people, these settings are a world away from their everyday realities. Whether you've spent a long year working in a bustling urban center or looking after kids in a sleepy suburb, a holiday romance movie can help you escape the harsh realities of life (at least for an hour or two). In fact, romantic movies have never been more vital in a turbulent world of pandemics and political upheaval. There's never been a better excuse to start bingeing feel-good films as early as November!
Romance films have simple plotlines
One of the best things about holiday romance movies is that you can pretty much guess how they end. Whoever the protagonists are, you can bet your bottom dollar they'll end up in each other's arms, however much adversity they face along the way. Such simple plotlines can be comforting during the festive season, particularly if your family like to enjoy lavish feasts. After all, who can concentrate after a few glasses of wine and a big plate of food?
You can watch with the kids
While they may contain a few cheeky jokes, holiday movies are almost always family-friendly. Watching films with your kids is a great way to bond with them during the festive season (and a great way to calm them down after a day of excitement). If you're worried about the film's content, just check the plot on Wikipedia before you press play!
Holiday movies are increasingly socially conscious
Are you bored of watching attractive straight couples share festive smooches? Don't despair! Hollywood is slowly waking up to the fact that audiences crave stories that reflect the diversity of their everyday realities. Newer films tend to include more actors of color, as well as plotlines that celebrate love in all its forms. If LGBTQ+ films are what you're after, we recommend checking out Happiest Season, Let it Snow, or Carol.
Holiday movies are just so cozy (and even come with health benefits)
Holiday romances always contain feel-good themes and are filled with love and joy. If you're tired of watching stressful thrillers or documentaries about serial killers (even the super addictive ones!), a romantic comedy can represent welcome relief. What's more, laughter can help to lower your stress hormones and even boost your immune system. If you want to restore your faith in humanity and feel a little bit Hygge, don't hesitate to indulge in a schmaltzy film or two!
Holiday movies are super nostalgic
Most families have one special holiday movie they rewatch again and again. Turning on familiar films is a great way to bond with people close to you and feel connected to your surroundings. If you're home for the holidays, a film can trigger old memories that get you talking with family members – great news if you struggle to come up with appropriate anecdotes at the dinner table.
Fire up the television this holiday season
So, there you have it – seven excellent excuses to turn on some of the cheesiest romance movies this holiday season. Which cheesy holiday romance movies are your favorites?
Are you a "Prince in disguise" kind of person or do you prefer the "melting of cold hearts"? Let us know!